Balikpapan is the second big city in East Kalimantan. It is called oil city because there are many international oil companies, mining companies and related support industries. Balikpapan city has tropist climate. It also consists of two seasons, namely; rainy and sunny. The weather is around 28 °C – 32 °C. The populations are a mix, with lots of Javanese, Bugisnese, and the locals which are Kutainese, Dayaknese, and Banjarnese. The people are quiet and polite.
How reach Balikpapan?
Most dosmetic people can travel Balikpapan by airplane. It can be reached by several flights from Jakarta, Surabaya, Banjarmasin, Tarakan, Yogyakarta, and Makassar. There are also international flights from Jakarta, Bali and Singapore ( www.silkair.com ).From airport to the venue can be reached by airport taxi around 25 minutes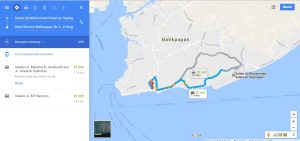 Tourism Destinations
Wana Wisata Forest
Wanawisata Forest is a part of Balikpapan tourism place. Its large is 15 hectares park with various types of endangered species of Kalimantan trees. Its interesting layout makes Wanawisata an interesting destination for families, particularly during weekends. This tourism park is open daily from 8 am to 5 pm and charges an entrance fee of only Rp.1.000 per person. Located in Soekarno Hatta street, Km 10, Karang Joang (Balikpapan-Samarinda trans road), it is about 15 minutes drive from Balikpapan city center by car. You could also take public transportation no. 8 from Batu Ampar bus station in Balikpapan to this area. Be well prepared, there are nofood, drinks or convenient stalls located in the forest vicinity.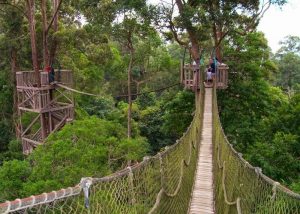 Sunbear Education and Conservation Center (KWLPH)
Sun Bear "Beruang Madu" Sanctuary that is located in 23rd Km of the main road from Balikpapan to Samarinda, the capital city of East Kalimatan province. Sun Bear (Helarctos Malayanus) or Honey Bear (Beruang Madu in Bahasa Indonesia) is one of endanger species. The population is decreasing since a lot of rain forest in Kalimantan are converted into palm oil plantations or coal mining sites. ou can visit this place for free. The conservation only provide donation box. You can donate with no minimum amount. The observation deck was built from wood that is located outside the fence. Sun Bear Sanctuary is open from 8 am to 5 pm every day. But the best time to visit there is at 9 am and 3 pm because during that time the officer will feed the bears.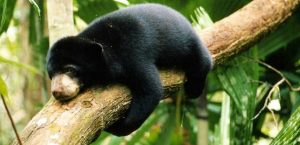 Crocodile Barnacle
Located at Jalan Mulawarman No. 66, Barnacle Village, this crocodile park occupies 6 acres of land and houses approximately 3,000 of these fearsome reptiles. You get to feed a crocodile personal with a chicken for Rp. 10,000! Other than crocodiles, you also get to see other exotic animals such as elephants, monkeys, turtles, and raccoons. The crocodile satay served at the ranch restaurant is a must try!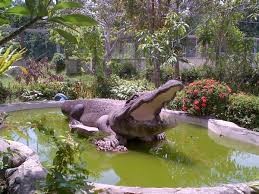 Food
How can we not talk about Balikpapan cuisine! If you are a crab lover, Balikpapan will be your paradise. The city is well-known for their crabs dishes such as Oyster Sauce, Sweet & Sour Crabs etc. You can choose to dine like a royalty at the upmarket area in Bandar Balikpapan where you get to take in the beautiful pier view (perfect for group dining or romantic candle light dinners) as you dine or hangout with the locals for meals at Melawai Beach area.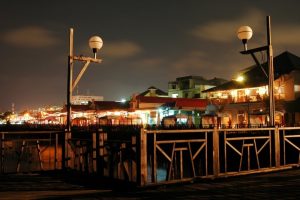 Wain River Protected Forest
If you are more of a nature lover, you are in for a treat. Explore the 10,000 hectares forest to the north of Balikpapan, habitat of orang utans, honey bears and proboscis monkeys. When you travel upriver on river boats you may see these unique animals roaming in the wild along the embankments. This is a safe haven for the numerous flora and fauna found within the vicinity. The forest is reachable via the Soekarno-Hatta road at km. 15, in the subdistrict of Karang Joang. As there are no public transport to the area you will have to get there by rented car.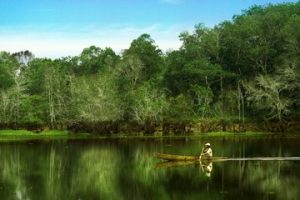 Malls
Plaza Balikpapan is the most popular shopping mall in Balikpapan. Located at the centre of the city, this place is like the MBK of Bangkok or Sungai Wang in Malaysia for the city and is a must visit for tourists. Alternatively you can also check out the newer malls like E-Walk or Balikpapan Super Block. Shop to your hearts desires with department store like Matahari, catch a movie, play pool table or simply chill out at cafes or the bookstore.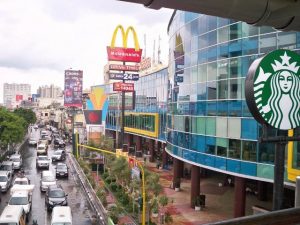 Balikpapan Beaches
Balikpapan has beautiful several beaches too. You can lay your beach mat and enjoy a fresh coconut or grilled corn along every beach in Balikpapan. Manggar and Lamaru beach are located in the south east of Balikpapan. While Kemala and Melawai Beach is located on the south-west closer to downtown. Kemala also known as Pantai Kemala Polda is the easiest beach to reach as it is located at Jalan Sudirman within the city limits. Locals love to flock to this beach to watch the sunset over the Straits of Makassar.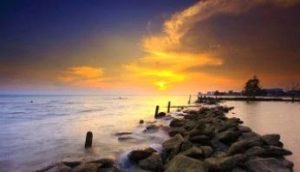 Kebun Sayur Market
Kebun Sayur Market is also part of tourism object that you can buys gemstone such as diamonds, jade, gold, and others! The gemstone prices are significantly cheaper when compared to other cities in Indonesia as they are of close proximity to main production factories. The shops also provide the service of washing and polishing jewellery, gold or silver. Other than the main gemstone stops, you can also find pockets of souvenirs and gifts shops from Dayak Tribes.